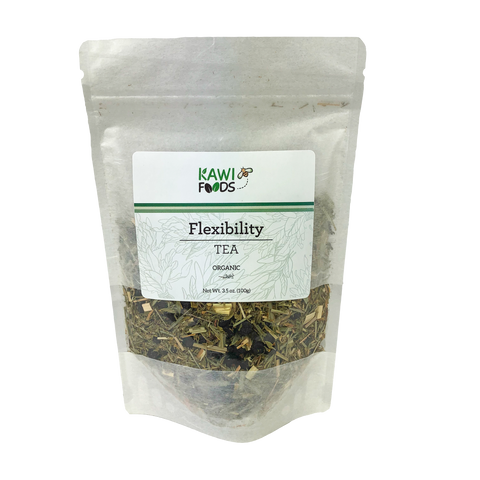 Kawi Foods
Tea | Flexibility
$10.00
$15.00
you save $5.00
Flexibility is important to keep ourselves balanced in more ways tan one. The herbs alfalfa and horsetail are known to soothe joint & muscular discomfort. Flexibility Tea is a great comforting herbal blend that allows harmony within our body. 
Ingredients:
Alfalfa, horsetail, juniper berry, lemon grass
Love this tea!
I am totally relaxed after sipping the flexibility tea! I drink a cup after every workout and my body doesn't feel achy or tense. Give it a try!