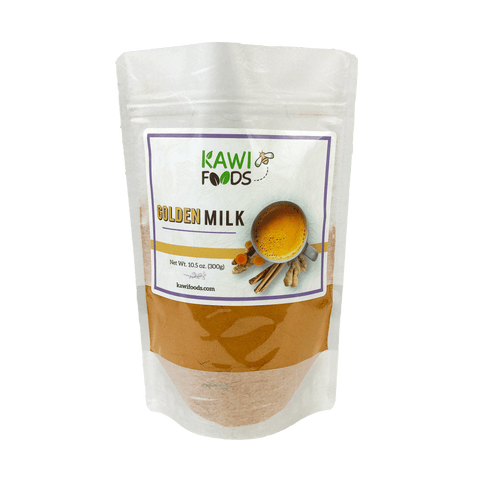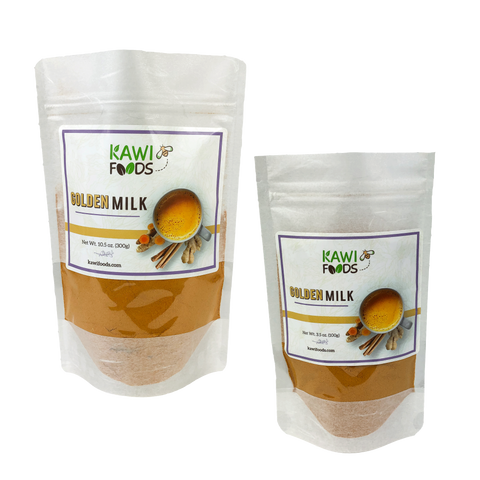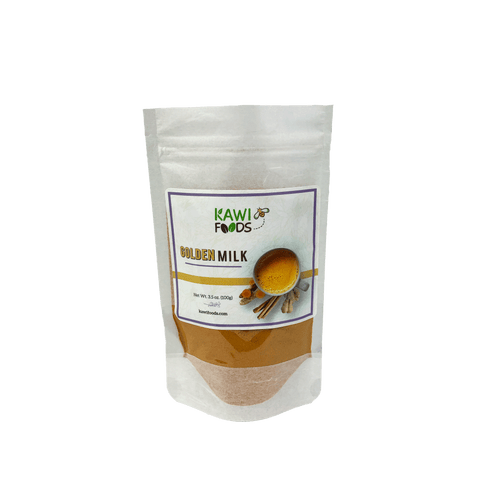 Kawi Foods
Tea | Golden Milk
This blend is great for immune health, digestive discomfort and packed with antioxidants. It can be consumed at any time of the day, which makes it great as a morning pick-me-up or even as a nighttime ritual. Golden Milk is a spicy and sweet mix perfect for anyone! It is comprised of turmeric, ginger and cinnamon powder, it is traditionally added to a pot of any milk or milk alternative and warmed to desired temperature. 
Ingredients:
Turmeric, ginger, cinnamon
Love the broth and golden milk
Purchased twice now, and say enough about the golden milk and broth!
Golden Milk is truly Golden!
Absolutely love! It tastes luscious and smooth and relaxes me. My joints don't feel so achy any more.
I love this Golden Milk!!! I drink it every morning in my tea and just tried it with my pancakes and loved the flavor :)
Best Golden Milk
Looooooved this Golden Milk!!