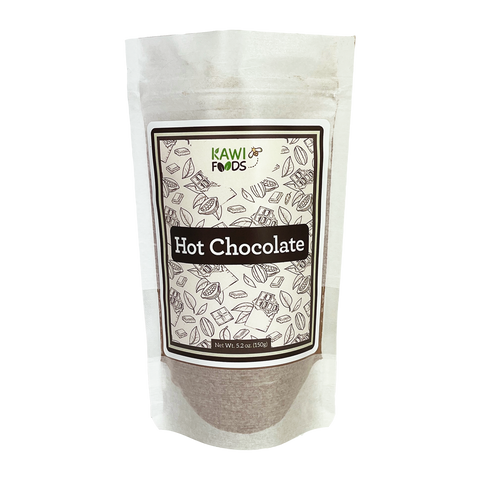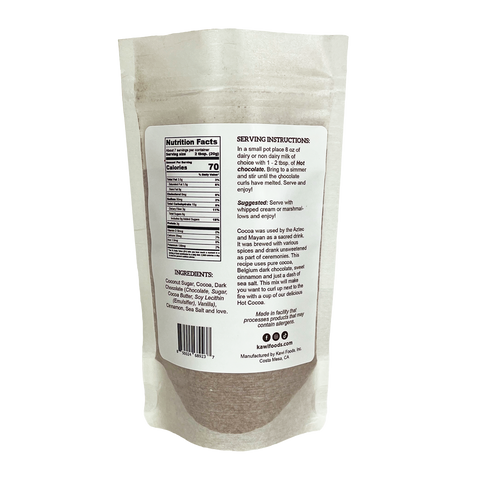 Kawi Foods
Hot Chocolate
Cocoa was used by the Aztec and Mayan as a sacred drink. It was brewed with various spices and drank unsweetened as a part of ceremonies. This recipe uses Belgium dark chocolate, sweet cinnamon and just a dash of sea salt. This mix will make you want to curl up next to the fire with a cup of our delicious Hot Cocoa. 

Serving Suggestions:
In a small pot place 8 oz of dairy or non dairy milk of choice with 1 - 2 tbsp. of Kawi Foods Hot Chocolate. Bring to a simmer and stir until the chocolate curls have melted. Serve and enjoy!
Suggested: Serve with whipped cream or marshmallows and enjoy!
Ingredients:
Coconut sugar, cacao powder, Belgium dark chocolate (unsweetened chocolate, sugar, cocoa powder, soy lecithin), cylon cinnamon, salt, and love.