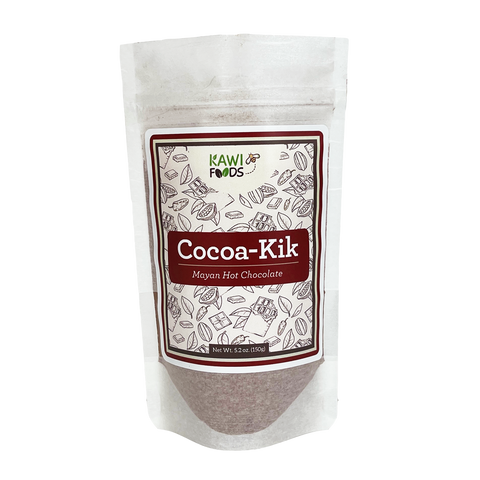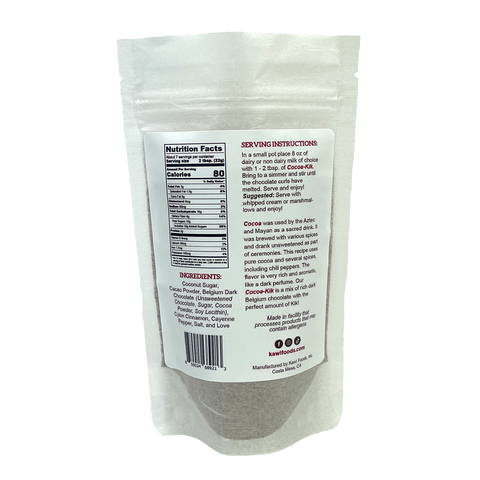 Kawi Foods
Cocoa-Kik
Cocoa was used by the Aztec and Mayan as a sacred drink. It was brewed with various spices and drank unsweetened as part of ceremonies. This recipe uses pure cocoa and several spices, including chili peppers. The flavor is very rich and aromatic, like a dark perfume. Our Cocoa-Kik is a mix of rich dark Belgium chocolate with the perfect amount of Kik!  
Serving Suggestions:
In a small pot place 8 oz of dairy or non dairy milk of choice with 1 - 2 tbsp. of Coco-Kik. Bring to a simmer and stir until the chocolate curls have melted. Serve and enjoy!
Suggested: Serve with whipped cream or marshmallows and enjoy!
Ingredients:
Coconut sugar, cacao powder, Belgium dark chocolate (unsweetened chocolate, sugar, cocoa powder, soy lecithin), cylon cinnamon, cayenne pepper, salt, and love.