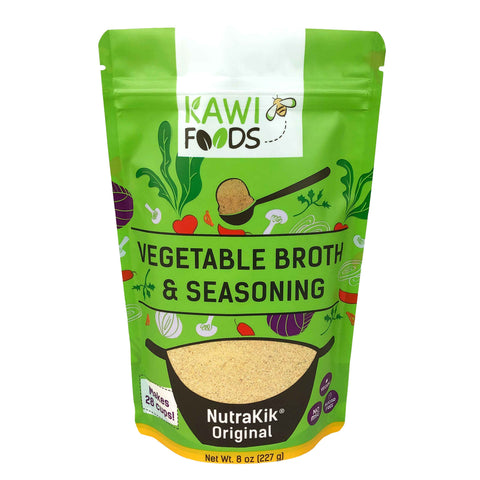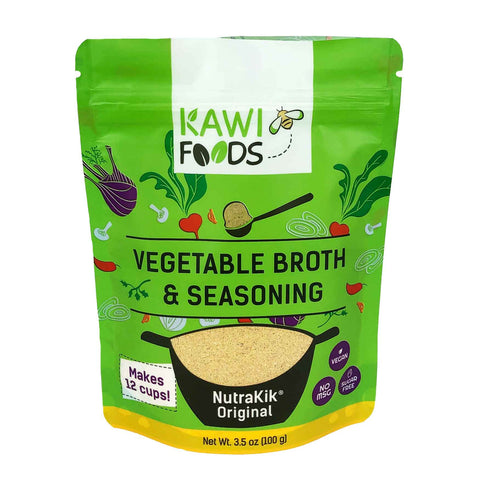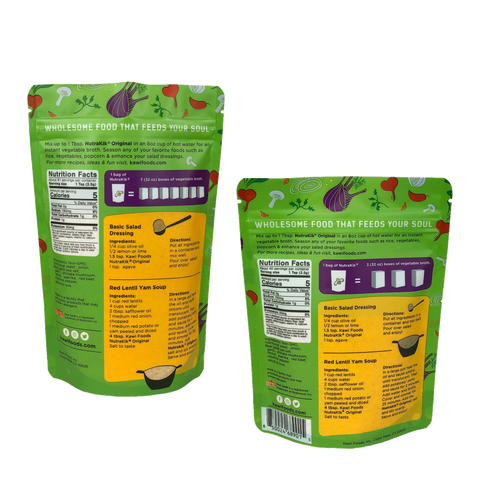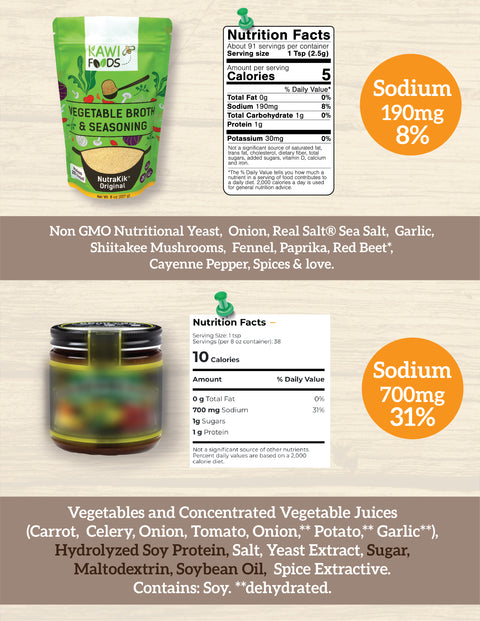 Kawi Foods
NutraKik® Original
Let's rethink what we know about vegetable broth! Gone are the days of lugging around bulky boxes that expire seven days after opening. NutraKik® Original has 75% less sodium than your average powdered bullion. It is made with 12 herbs and spices and has NO MSG, NO sugar, NO oils, NO artificial flavors, colors or preservatives. NutraKik® Original is as simple as using it like a bullion by mixing it with hot water or you can also use NutraKik® Original to season your meals to give them a reminiscent sazon just like mom used to make!

Ingredients:
Non-GMO nutritional yeast, onion granules, Real Salt® sea salt, garlic, shiitake mushroom, fennel, paprika, red beet, cayenne pepper, spices & love.
Excelentes Productos
Estos productos les da un sabor maravilloso a mis comidas en verdad estoy muy agradecido que hayan hecho estos productos sin la necesidad de estar haciendo uso de los animales muchísimas gracias en verdad
Awesome soup base!
My son will eat oatmeal only if this soup base is used in it :)
NutraKik original
Found this at the farmers market, originally and then tracked it down online. So happy to have this low salt alternative to bullion. Have some to my Dad and we keep our shelves stocked. It is super flavorful and I use it for so many things. And I am so happy to support a local business!
Very good product
I ordered several products because I need to watch sodium intake. The vegetable broth seasoning is very tastey. The golden milk is good and nutritional. I will buy again in the future and recommend the products!
So good
Taste good soo flavorful
I use it when I make soup, as a marinade, salad dressing, sauteed vegetable