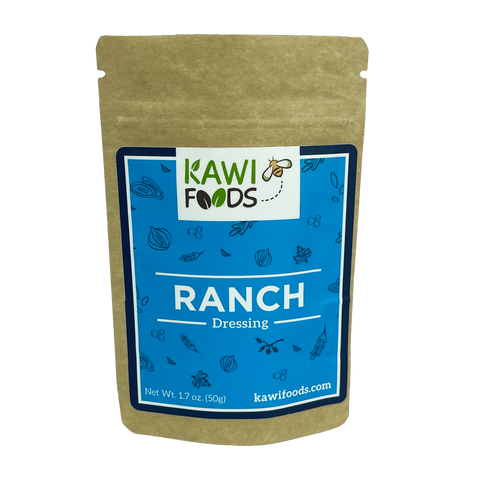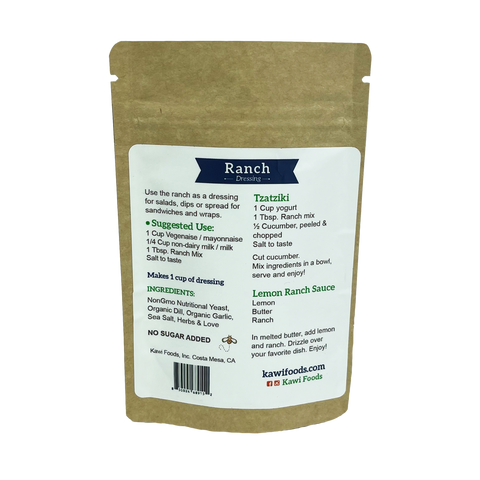 Kawi Foods
Ranch on the go!
Now you can take our  Ranch mix on the go! This single serving packet is a perfect way to give our Ranch mix a try or even take it on a trip. All you need is 1 cup of your favorite dairy or non dairy sour cream or yogurt and add the packet and mix. Our Ranch mix can be used as a dip or spread or use it as a seasoning for your potatoes, rice or even popcorn.   
Each Packet is One Single Serving ( 1 Tablespoon )
Ingredients:
NonGmo nutritional yeast, dill, garlic, Real Salt® sea salt, oregano, herbs and love.